P5 type 5-head bottler with capper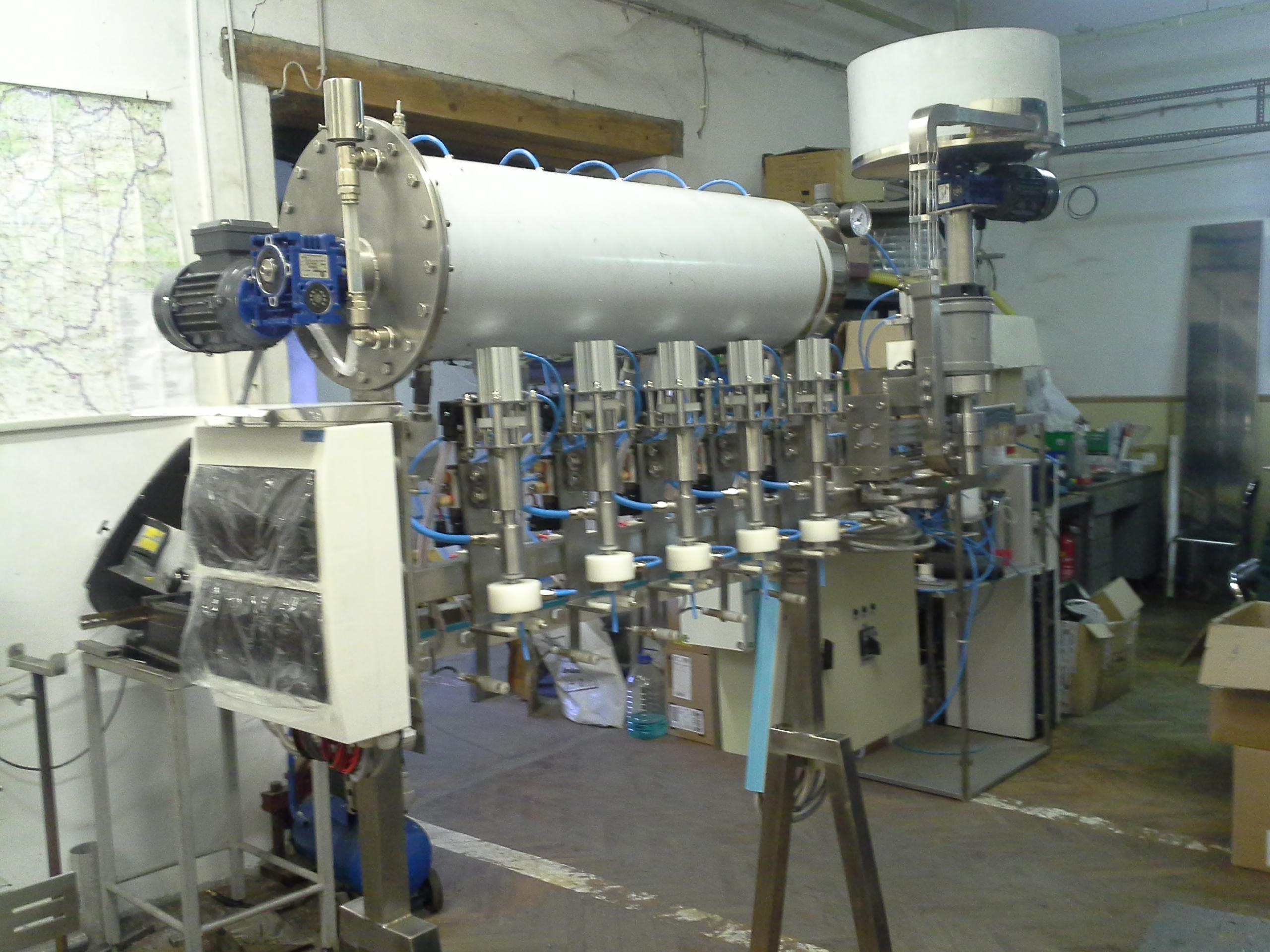 Bottler
The equipment is suitable for gas recirculation and drainage tank filling and combinations thereof. Thanks to its built-in mixing plate, it is possible to charge materials with different consistency. For example: pressed fibrous liquids, juices, syrups, soft drinks.
For liquids absorbed by gases, it is capable of bottling oxygenated water, carbonated water, carbonated soft drinks and sparkling wines by means of gas recirculation by controlled valve operation.
Closure of the bottles with the cap is ensured by a screwdriver capped screwdriver fitted with the cylinder.
The quantity to be filled in the bottle can be optionally changed with time control. The machine is recommended for 0.2 to 2.5 liters capacity.
The equipment may optionally be ordered with or without a mixer depending on the product to be bottled.
Technical description
Sizes:
height: 2100 mm
width: 2000 mm
depth: 500 mm
Weight: 140 kg
Electricity demand: 400 V 50Hz 16A;
Are you interested?
For more information and bids, contact us on +3663/363-868 phone number or write us an e-mail to the comix.iroda@gmail.com. Our Customer Service is awaiting your inquiry!
Check out our other  bottling technology machines under the 'equipment' menu or visit our YouTube channel for our little films!