Comix Steamy sleeve label shrinking tunnel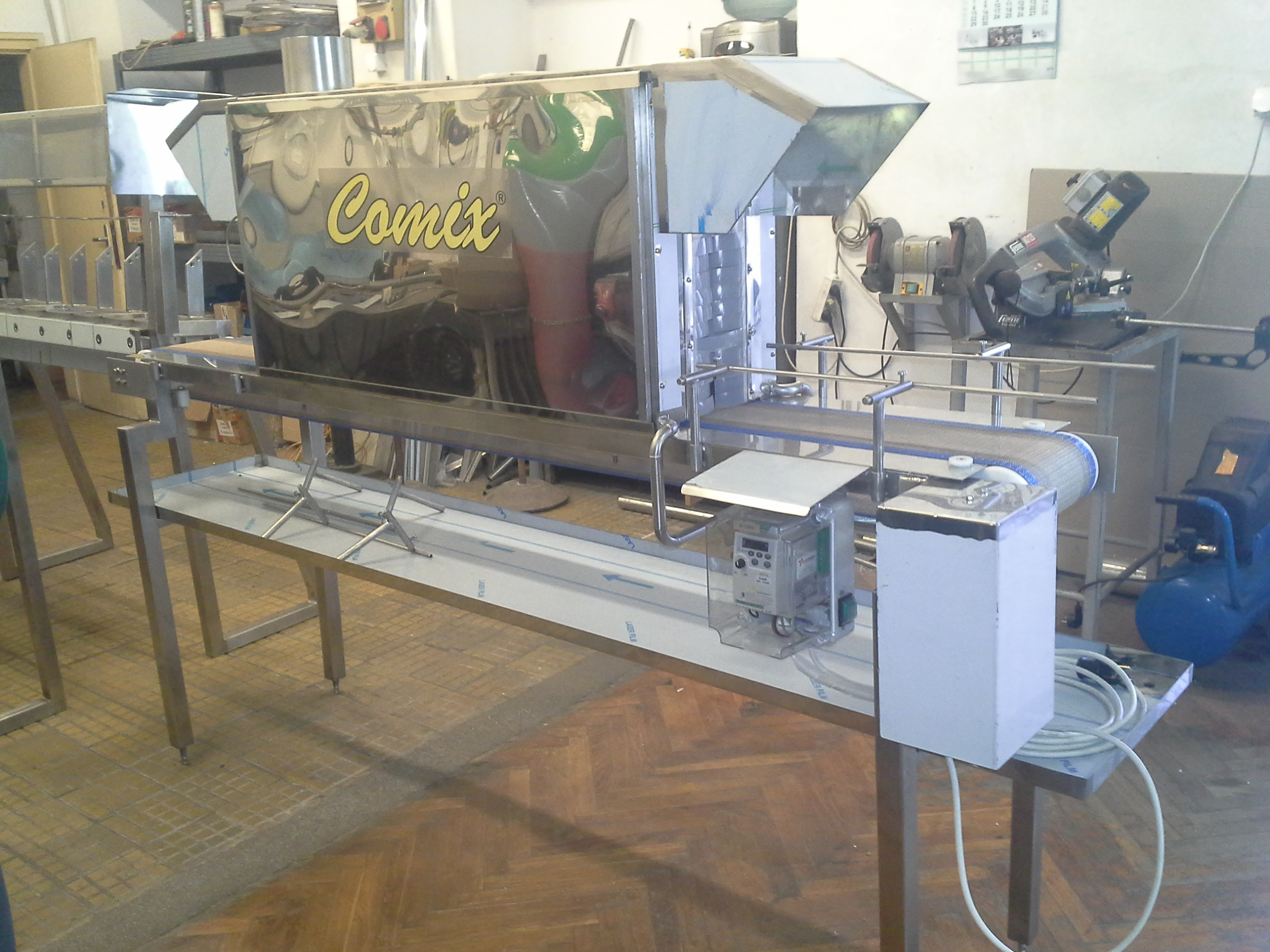 Size of equipment: length: 2355 millimeters
height: 1418 millimeters  +  steam absorber
depth: 500 millimeters
Technical parameters:
Steam generator with 40 liters boiler body:
·      3 x 400 V, 50 Hz
·      33 KW heating performance
·      46 kg steam/hour
mechanical waterfilter, magnetic water treatment,
motorized water pump, 2-gear performance switch,
operating steam pressure: 5 bars
with 1/2 '' steam plug
Steam tunnel with conveyor:
0,9 kW
Steam extracting fan:
0,25 kW
Elements of equipment: steam generator, transporting intermittent cabin, which functions as a shrink tunnel, and a steam extracting fan.
Steam spraying can be adjusted in 3 stages, this way you can achieve the optional shrinking.
The incoming steam can be adjusted with pressure setting and a throttle valved- quantity regulation.
The speed of the belt can be adjusted with the changing of the power unit frequency.
Steam leaking out of the steam cabin will be collected by steam extracting fan, which is built on the machine.
The steam tunnel can sleeve label from 500 up to 3000 bottles per hour.
Are you interested?
For more information and bids, contact us on +3663/363-868 phone number or write us an e-mail to the comix.iroda@gmail.com. Our Customer Service is awaiting your inquiry!
Check out our other bottling technology machines under the 'equipment' menu or visit our YouTube channel for our little films!