PET bottle and glass bottle washer and flusher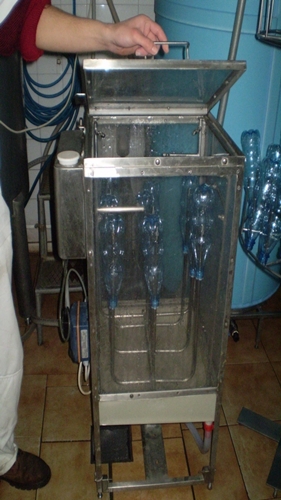 Description of the equipment:
The equipment is recommended for smaller bottling plants to disinfectate PET bottles or glass outside and inside before filling.
We connect chemical metering pump on the cold water or hot water network, which ensures precise detergent dosing. Recommended water treatment agent in Sanosil Super 25. The equipment's noozles are operated by the network's water pressure. You can place 9 bottles at a time into it up to 2 liters capacity. The washing process last from the closing of the lid to the opening of the lid. By manual operation you can wash 800-1000 bottles per hour.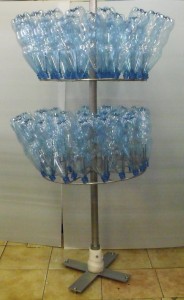 PET bottles drip stand